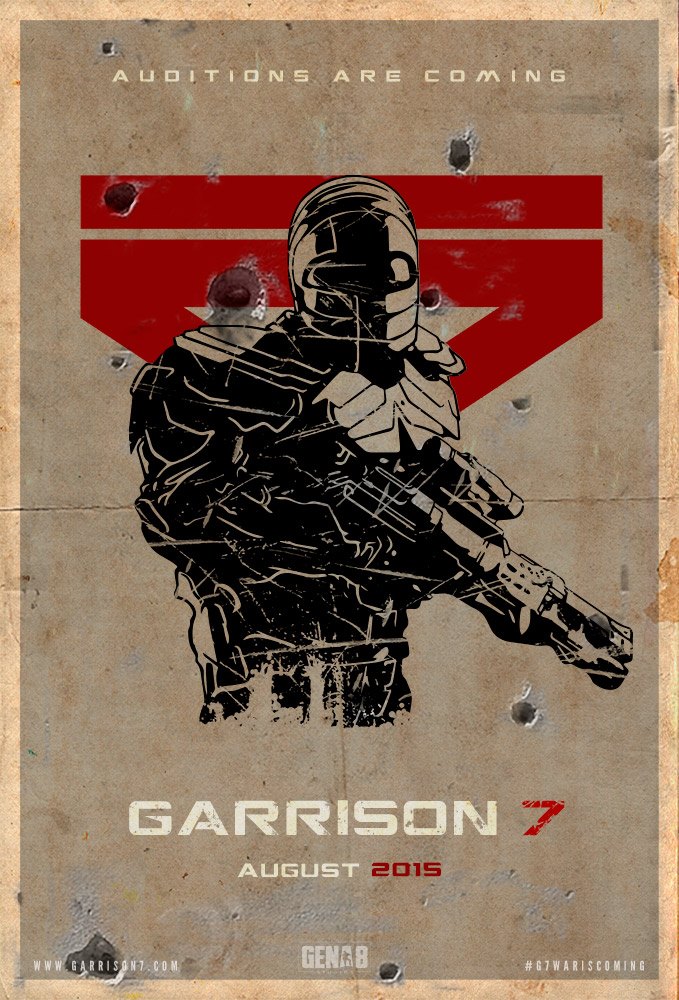 Please click on the links below for the online audition submission guidelines and scripts.
The male script is Anderson – Audition file.
The female script is Alara- Audition file.
NOTE: These scenes are to access your acting ability and film presence for one of the many character roles available in the Garrison 7 films.
ACCENT: Neutral American and/or European acceptable (actors discretion).