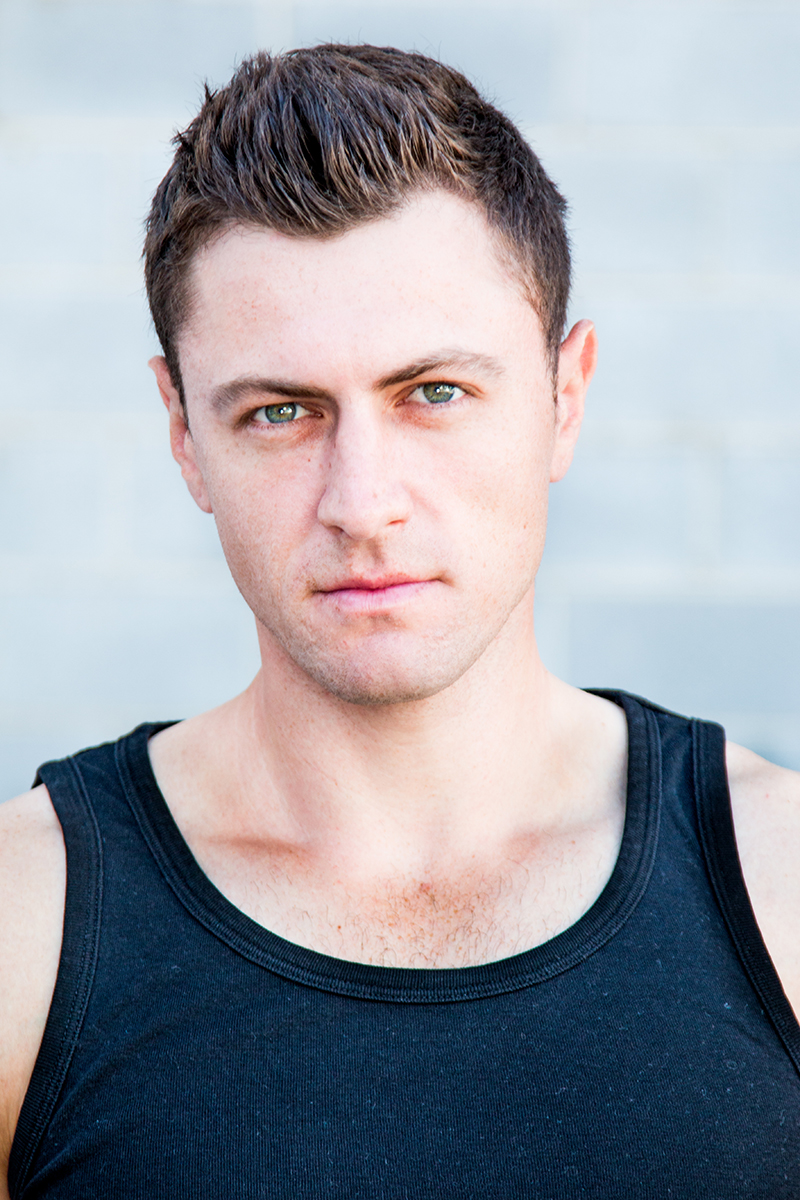 By Alex Cherman (pronounced Sherman!)
Listen to the article here (please be patient while it loads):
My life was mapped out for me: I lived and breathed… tennis. You thought I was going to say acting, right? Don't worry that little acting bug was always buzzing around me, I just hadn't taken it seriously yet.
I'm grateful for my busy tennis life though because that's what took me to the United States of America in the first place. Playing college tennis at University of Missouri, St Louis for 4 years. It was while continuing with tennis coaching that I knew it was now or never to pursue my big acting dream. Thankfully tennis took me to New York.
Life as an actor in New York wasn't cheap and easy. Doing part-time tennis coaching helped pay the bills while allowing me to have a shot at acting. I committed to my dream by making the bold move to Astoria – also known as 'Actoria' due to the high number of actors living there.
My mentor Vince Lorusso, who I met teaching his son tennis (what else!), happened to be a trained and working actor in New York for over 30 years and even used to have his own Theatre called Pantheon Productions.
Vince urged me to begin classes with Susan Batson, which I did, and also made a call to The Actors Studio on my behalf because he knew a lot of the members.
The next thing I know I'm studying sensory awareness classes with Susan and landing myself an internship at the renowned Actors Studio on 44th Street.
Vince used to always joke, "You have the best set up of any actor living in New York I have ever met! Cheap rent in Astoria, you have a car, you take classes with Susan and you get to watch the performances at the Actors Studio. Your going to fly kid!"
And I truly felt it also. I started booking commercials, student films with New York Film Academy and got agent representation fairly quickly.
Working 4-8 hours a week doing administrative work and setting up for rehearsals and auditions proved really worth while for me at The Actors Studio because it allowed me to watch every 'session' they had held by members only. Every Tuesday and Friday at 11am I would make sure to be there on the dot, blizzard or not.
The weekly sessions were mostly moderated by Ellen Burstyn and Estelle Parsons – no words needed to describe these greats.
It was amazing for me to see how they would moderate, coach and communicate with the members after their sessions. Elizabeth Kemp was a frequent member of the audience who was Bradley Copper's acting coach while he was an MFA student at the Actors Studio Drama Program at Pace University.
I learned loads of vital information from watching the sessions. I was particularly fascinated when Estelle and Ellen would always ask the actors 'What did you do for preparation?' It felt like so much more weight than the pure meaning of the question.
I met many great actors at the Studio including actors that worked in The Soprano's, Blue Bloods, Law and Order, Person of Interest and The Young and The Restless. These actors were humble and all about 'the work' and would always give me vital advice.
New York taught me how to be humble and hustle hard
I remain close to the Directors of the Studio who will welcome me back as an Intern on my return to the States. Simultaneously I started learning Meisner Technique at the James Franco School of Acting held at Studio 4, opposite the Actors Studio on 43rd street. My teacher was Michael Warner who studied Meisner and appeared on House of Cards.
I also took classes with a teacher by the name of Tania Badiyi, who was the only actress at Studio 4 who personally trained with Sanford Meisner himself. The great thing about James Franco's school was that he allowed registered students from Studio 4 to audition for his personal films produced by his Production Company, called Rabbit Bandini Productions.
I must say the combination of Interning at The Actors Studio, training with Susan Batson (who still remains a personal coach to Nicole Kidman), training at James Franco's School and taking elite Casting Director Workshops in New York was one hell of a combination for an unknown Australian Actor like me. Especially coming from the tennis coaching industry and sports.
There were times I was nervous for sure and would sweat just from the tension in some of the rooms. My pulse would race sometimes and going into auditions felt like walking onto a tennis court before a match. Similar pressure. The Actors Studio even gave me a ticket to go see an episode of Inside the Actors Studio with the guest being Steve Carell.
While I got lot's of help and wisdom from my mentor, Vince Lorusso, who I remain very close with today, at the end of the day I put myself in all those situations by myself with nobody handing anything to me on a platter.
New York taught me how to be humble and hustle hard which proved worthwhile as upon my return to Melbourne I was able to book my very first Feature Film, called 'Mui Karaoke' created by Melbourne Indie film maker, Dee Choi. I got the lead role playing the character of 'Rupert' who tries to manipulate a jury to take his side of an execution trial.
Mui Karaoke is in post production and set to release mid year of 2016 and distributed to all major International Film Festivals including Melbourne International Film Festival.
My advice to actors:
Fully commit. Jump in the deep end. Have passion.
Have you got an interesting story? Email me.