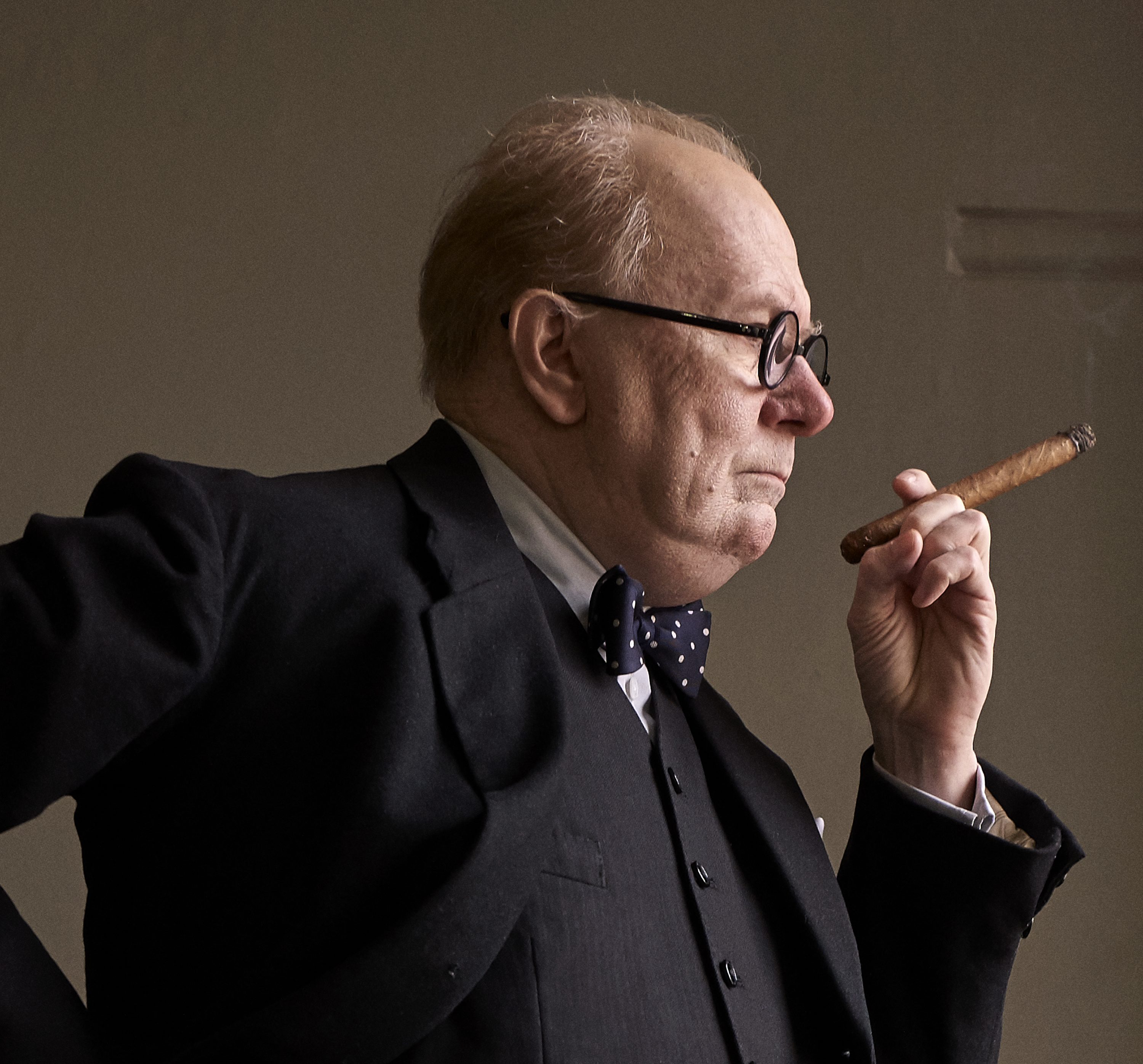 The transformation of Academy Award nominee Gary Oldman into Winston Churchill is so freaky you'd be hard pressed to identify the actor in his latest film, Darkest Hour. Co-star Kristin Scott-Thomas also makes an impressive transformation as his wife and Aussie actor, Ben Mendelsohn.
The time has come for Mr Oldman to make his claim to award winning glory. Fingers crossed that the role of Winston Churchill is the one to get him across the line to take home the best actor award for the Oscars and a BAFTA.
Made by one of my favourite production companies, Focus Features, Darkest Hour is sure to be spectacular with stellar performances. I can't wait to see Gary Oldman bring the iconic character to life.
My new favourite movie line this year from Gary Oldman:
Would you stop interrupting me interrupting you?
DARKEST HOUR A thrilling and inspiring true story begins on the eve of World War II as, within days of becoming Prime Minister of Great Britain, Winston Churchill (Academy Award nominee Gary Oldman) must face one of his most turbulent and defining trials: exploring a negotiated peace treaty with Nazi Germany, or standing firm to fight for the ideals, liberty and freedom of a nation. As the unstoppable Nazi forces roll across Western Europe and the threat of invasion is imminent, and with an unprepared public, a skeptical King, and his own party plotting against him, Churchill must withstand his darkest hour, rally a nation, and attempt to change the course of world history.
Cast: Gary Oldman, Kristen Scott Thomas, Lily James, Stephen Dillane, Ronald Pickup and Ben Mendelsohn
Director: Joe Wright (Atonement, Hanna, Pride & Prejudice, Anna Karenina)
Writer: Anthony McCarten ("The Theory of Everything")
One of my favourite Winston Churchill quotes:
If you're going through hell, keep going.
Watch the trailer below.



Like the page: https://www.facebook.com/darkesthourfilm/