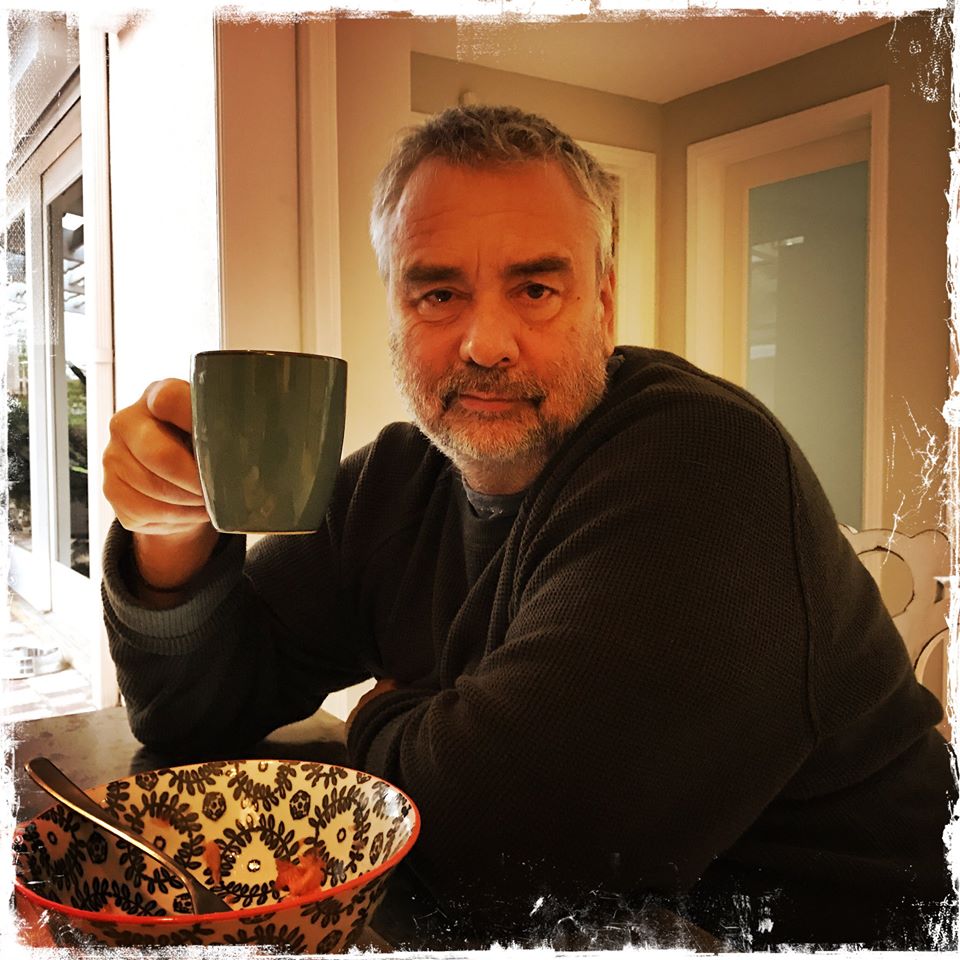 Luc Besson has been cementing his name in filmmaking history since the 80's. Remember The Big Blue? La Femme Nikita? Leon: The Professional? The Fifth Element? And my personal fave in modern times, Lucy? Yep, they're all Luc Besson, French film writer/director. All box office smash hits starring big names such Jean Reno, Natalie Portman, Milla Jovovich, Scarlett Johansson, Clive Owen, Ethan Hawke (just to name a few! LOL). The guy is a screenius (Screen + Genius)!

Interview courtesy of IMDB
Luc Besson Best Film Director Ever
He was 10 years old when he was dreaming of making films. Thank goodness he followed it through.
With over one million followers, this is how he describes himself on Twitter:
Luc in 10 words: cinéma love création kids stubborn dolphins work crêpes loyalty Life.
He sold me at Cinema and Crepes (imagine my French accent)!
He worked on his latest film, Valerian, for 7 years before it was released. Now that's commitment to his craft. He hired 5 young designers for a year to create characters and a universe beyond your imagination. They returned to Luc Besson with over 2,000 drawings.
I honestly think he's the next new Di Caprio. He has this strength in him and charm. As a human being he's amazing. I'm lucky to work with him.
He says of Dane DeHaan (he's an interesting looking cat), star of Valerian alongside Rihanna and Cara Delevingne.
These kind of people like Cara or Rihanna, they don't have ticks. And then when you model them you can work much more because they trust you.
I don't have a trailer, I don't have a seat. The only time I sit in the director's chair is when I do interviews. Otherwise I'm on the box!
So… do you agree with me: is Luc Besson the best film director ever?
And now for the trailer. Don't forget to follow us on: www.facebook.com/ozcasting