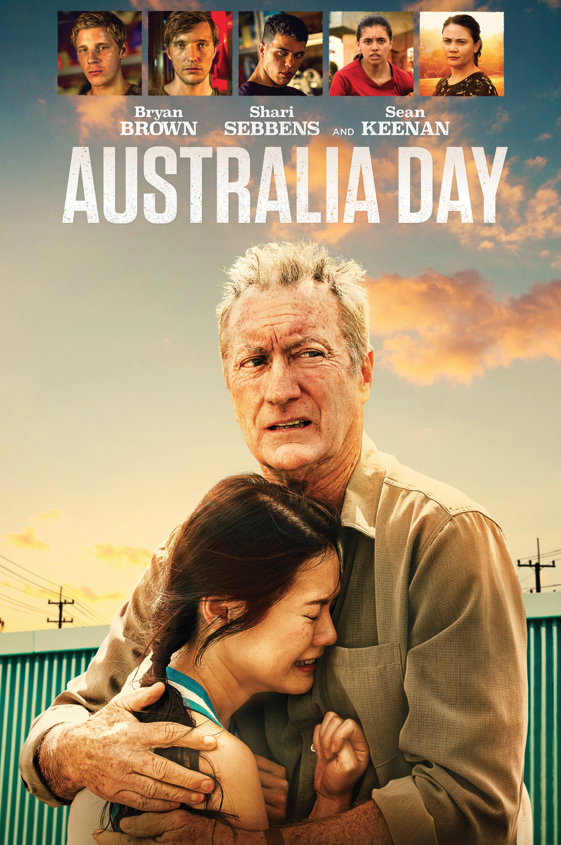 Australia Day – the most iconic and controversial day on the Australian calendar. This story is not about the controversy of the day, the parties, the bbq's, the race debate. It's about survival and family.
This movie could really have been set on any day, any weekend in any suburb in Australia, but of all days it is Australia day in Brisbane. I have to be honest, in the lead up to watching this movie (I had no prior reading about what the movie was about as I wanted to go with an open mind) I felt quite apprehensive about going. I have deep feelings and pride about being Australian and I don't always like to share them for fear of offending others. So I felt quite venerable to the lead up of going to the movie, but I was so pleasantly surprised. I didn't see Australia Day movie as a struggle about race, but as a struggle about doing right by your family and survival.
This movie has a great story line which follows 3 interconnected stories that evolve over a 12-hour period. We start the movie following April's story (Miah Madden), a young 14-year-old Aboriginal girl who flees from a high-speed pursuit resulting in a crash and the fatality of her sister.
Meet Senior Constable Sonya Mackenzie (Shari Sebbens) a very driven Aboriginal police officer – responsible for the high-speed pursuit, who puts the pieces of April's story together to track her safely down. Mackenzie had been an integral part of April's life during a custody battle between her parents and then the abuse she and her sister received from their father. She feels responsible for the position that April was put in and feels compelled to right the wrong.
The second story revolves around Terry Friedman (Bryan Brown). His son, Mitchell Collier (Matt Le Nevez) is the investigator at April's father's homicide, which allows the film to segue to the second story. Terry had owned a farm that had been sold up by the bank. He comes to town to right the wrong that has happened to him – Chinese investors backing down on a cattle deal resulting in him having to put his cattle down and making him bankrupt. His plans are thwarted when he encounters a hysterical Chinese girl, Lan Chang (Jenny Wu) running along the street. As much as Friedman tries to shut Lan Chang out of his life in the end it is his love for his family (Collier) and the want to do what's right and just that becomes his undoing.
The third story also stems from April – the taxi driver that picked her up is the father of this story. Chloe Patterson (Isabelle Cornish) is in a secret mixed relationship with a Persian boy Sami Ghaznavi (Elias Anton). Found unconscious in a car by her younger of two brothers Jason Patterson (Daniel Webber), he panics and calls his older brother Dean Patterson (Sean Keenan) to help avenge his sisters condition. Although slightly unstable Dean is all about preserving his family.
In a gang style revenge Dean and his mates beat up Sami, but it is the good deed of Jason to right the wrong that helps him escape. Once Sami is at home, his mother Oliya forces her eldest son Yaghoub (Phoenix Raei) to protect the family stating that it is his job to protect the family.
This was a great movie from a young but experienced cast. This is no "Castle" or stereotypical Aussie movie. This is gutsy, raw and compelling. This movie kept me on the edge of my seat the whole time and compelled me to follow these stories (except the violence – I did wince away from that). I invested my 90 minutes into Australia Day movie and it didn't fail to deliver.
4/5
Review by Belinda Dolan