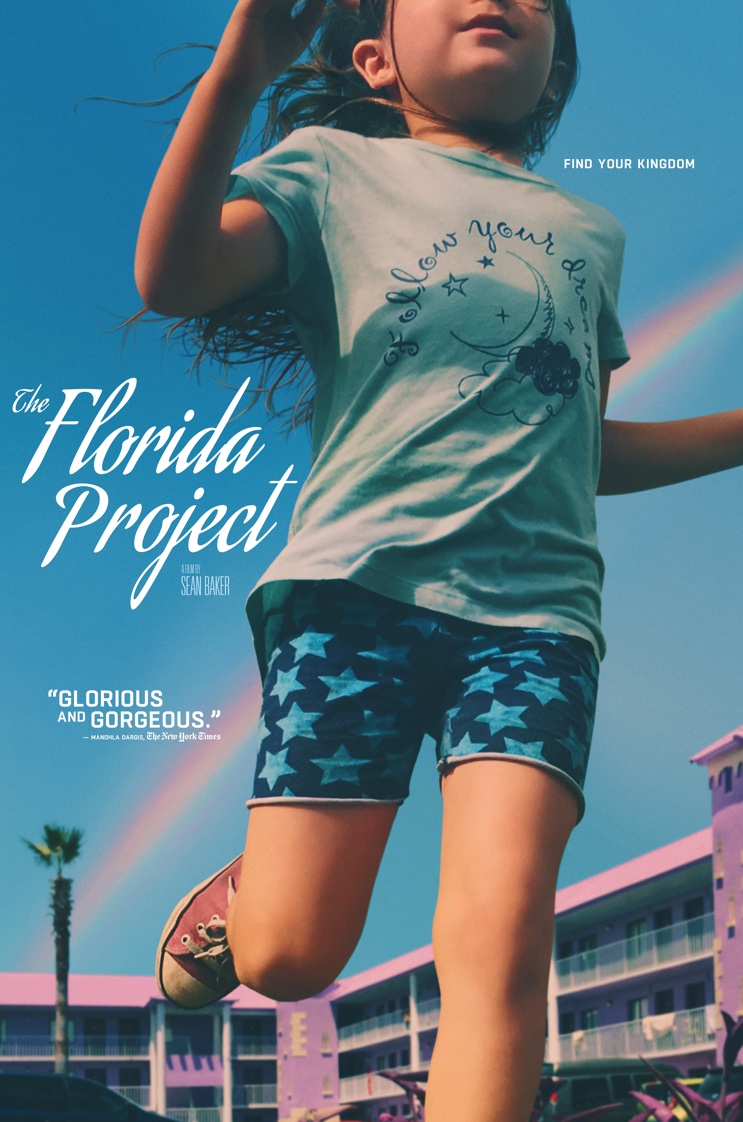 The Florida Project film review by Belinda Dolan
The Florida Project
Away from the glitz and glamour of the Disney Magic is the poor strip of hotels that play home to those that are scraping to make ends meet on a daily basis. With glamorous names like "The Magic Castle" and "Future Land" we find a different world that lies underneath.
Sean Baker's "The Florida Project" is a raw look at the antics of 3 young children Moonee (Brooklynn Prince), Jancey (Valeria Cotto) and Scooty (Christopher Rivera) over the Summer break.
At times The Florida Project doesn't feel like a movie, but a video diary of children's fun, innocence, freedom and ultimately mischief. This took me back to a time where it was ok to run wild and only come home for dinner – something that is highly frowned upon nowadays. At times, we looked into the children's world through the lens of the camera and then at other times we ran with them – literally through the lens of a handheld camera.
Moonee's mother, Halley (Bria Vinaite) was a dancer in a club until she was fired for not sleeping with customers yet it is her "turning tricks" that ultimately split the family up in a dramatic end to an otherwise disturbing look at how others live day-to-day.
The Florida Project is about the real struggle of those who live below the poverty line. I found it very hard not to judge her as a person and as a mother.
Spending most of her days on her phone, watching television or just lounging around I felt that she was busy being a kid herself rather than stepping up, getting a job (which she said she had tried) and not worrying about where her rent is coming from.
She delighted in watching a brawl unfold in the car park (like going to a show) or watching a derelict house burn (where her and her neighbours brought drinks and made it a social occasion).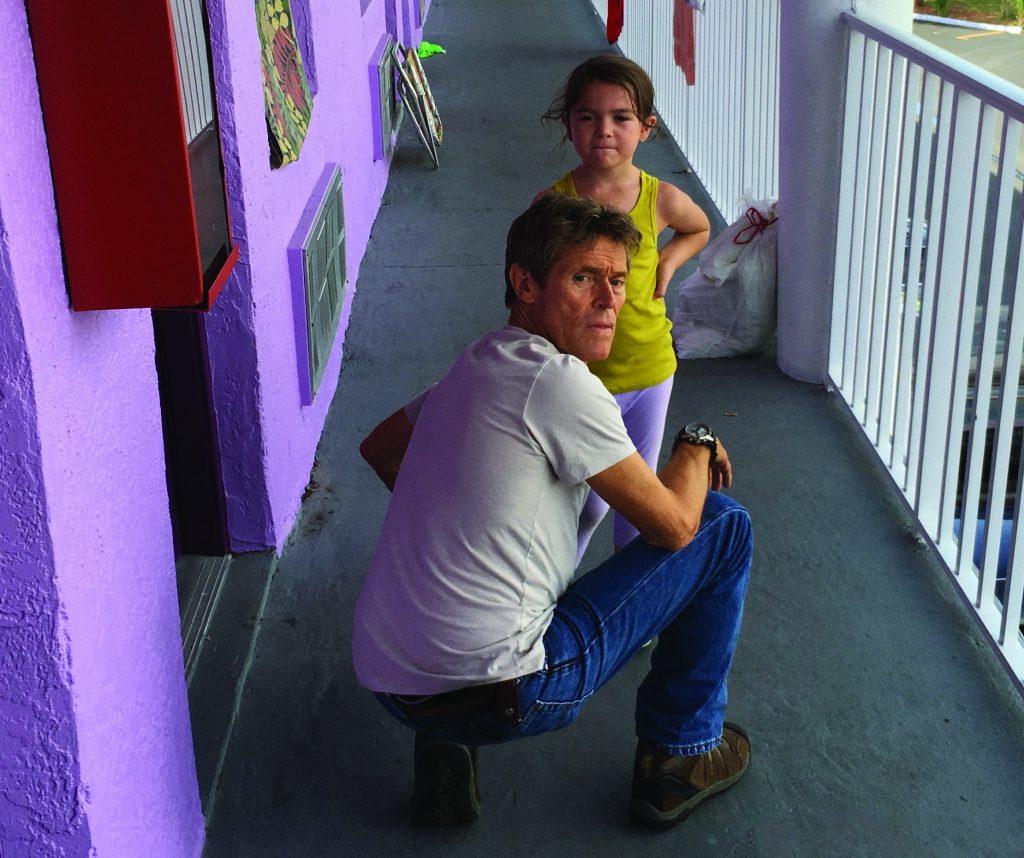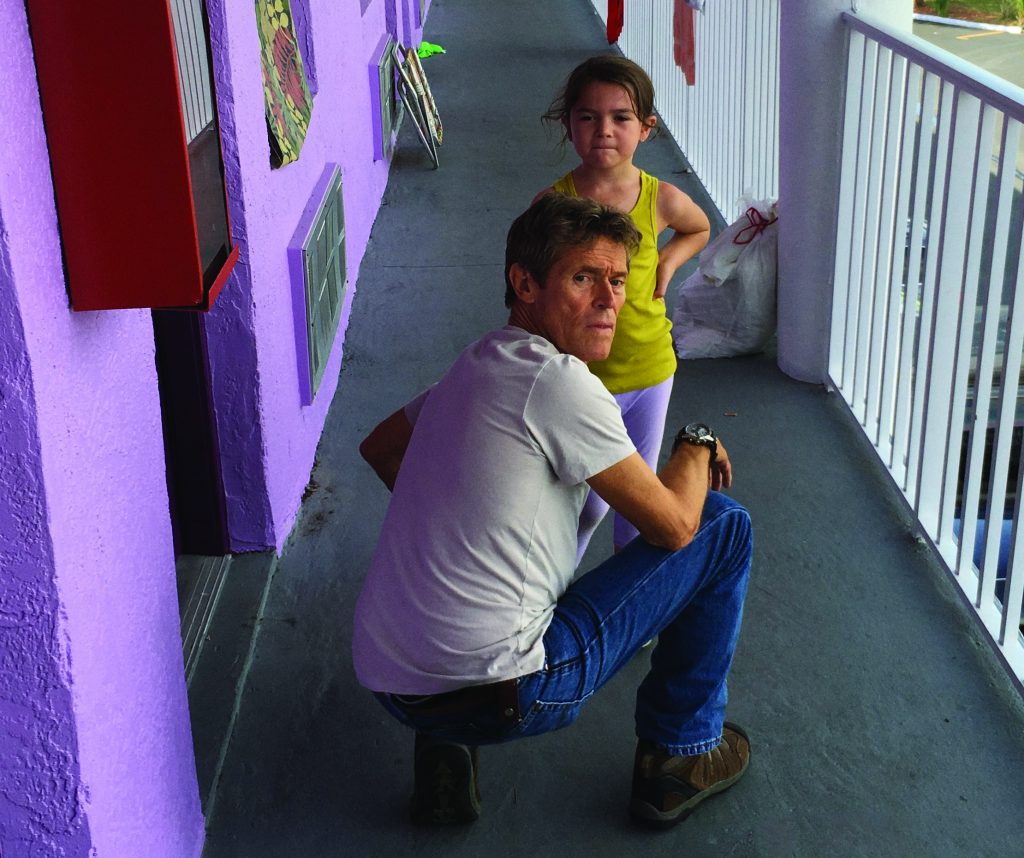 Bobby (Willem Dafoe) is the manager of the "Magic Castle". His time is spent appeasing the many residents/guests of the motel and making sure that they follow the rules set out by the new owner.
On the outside Bobby is a rough loner who tells it like it is. "You're late with the rent" – he'll let you know, "You exposed your bosoms at the pool" – he'll also let you know.
It seems that he cannot hold his own life/marriage together, but it is he – in the residents eyes, who holds them together. Halley says on many occasions, "you're not my father", yet it is this father figure that ultimately protects her and the children (from the motel) many times throughout the movie.
I found his character quite endearing but frustrating as he keeps this community of people together but can't spend quality time with his own son.
Having not seen any of Baker's other works and not having deliberately watched or read any reviews before seeing The Florida Project I went with an open mind.
Whilst watching it I thought this is a terrible movie, it goes nowhere, it isn't really scripted and it's more of a video diary of kids playing, begging for food, friendship and mischief.
But as I began to think about it, was it my bias, not ever living on the brink of poverty, that clouded my judgement?
Was it my love for other movie styles and genres that made me think that this movie went nowhere during the 2 hours?
I'm not sure. I did a little reading after the movie to find out that the majority of the people in the movie were "real" people, cast off the street in open auditions. This brought a sense of reality to the movie which made you think that this is real life, and that we should not really take life for granted.
I give it 3½ stars (out of 5)